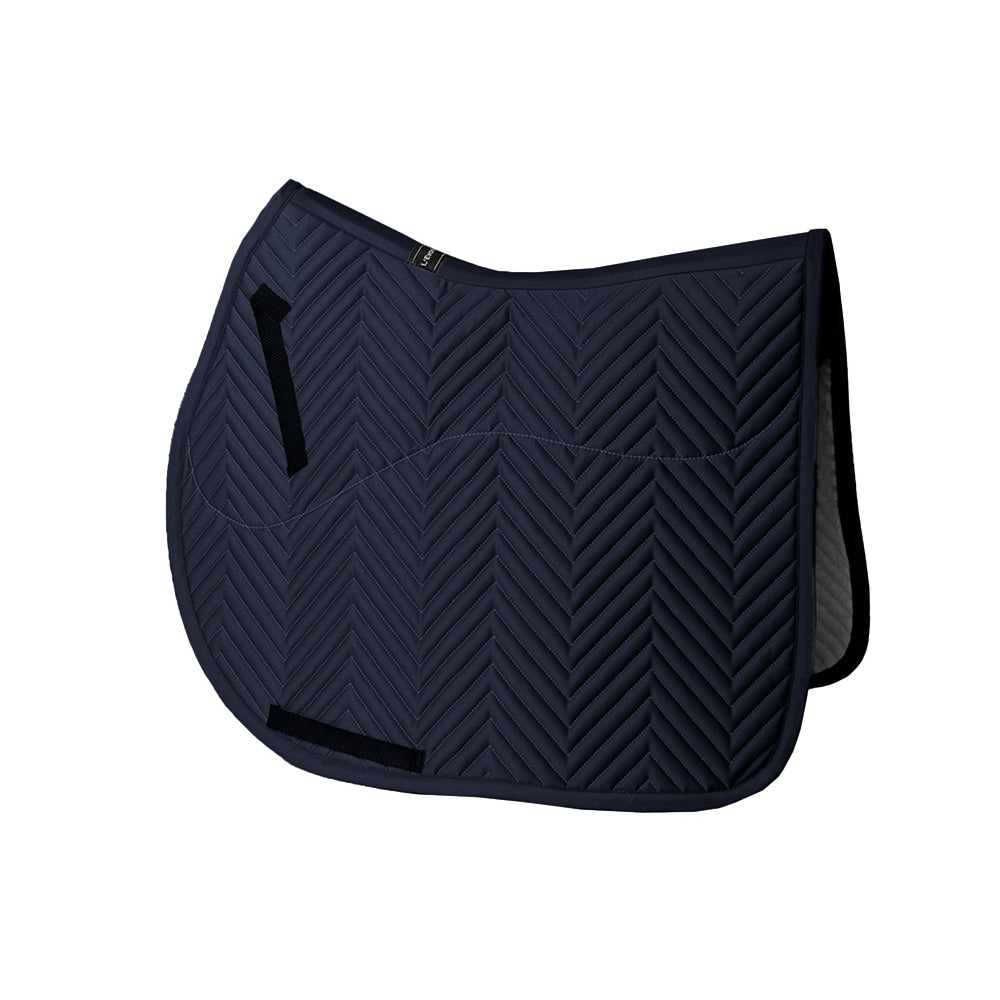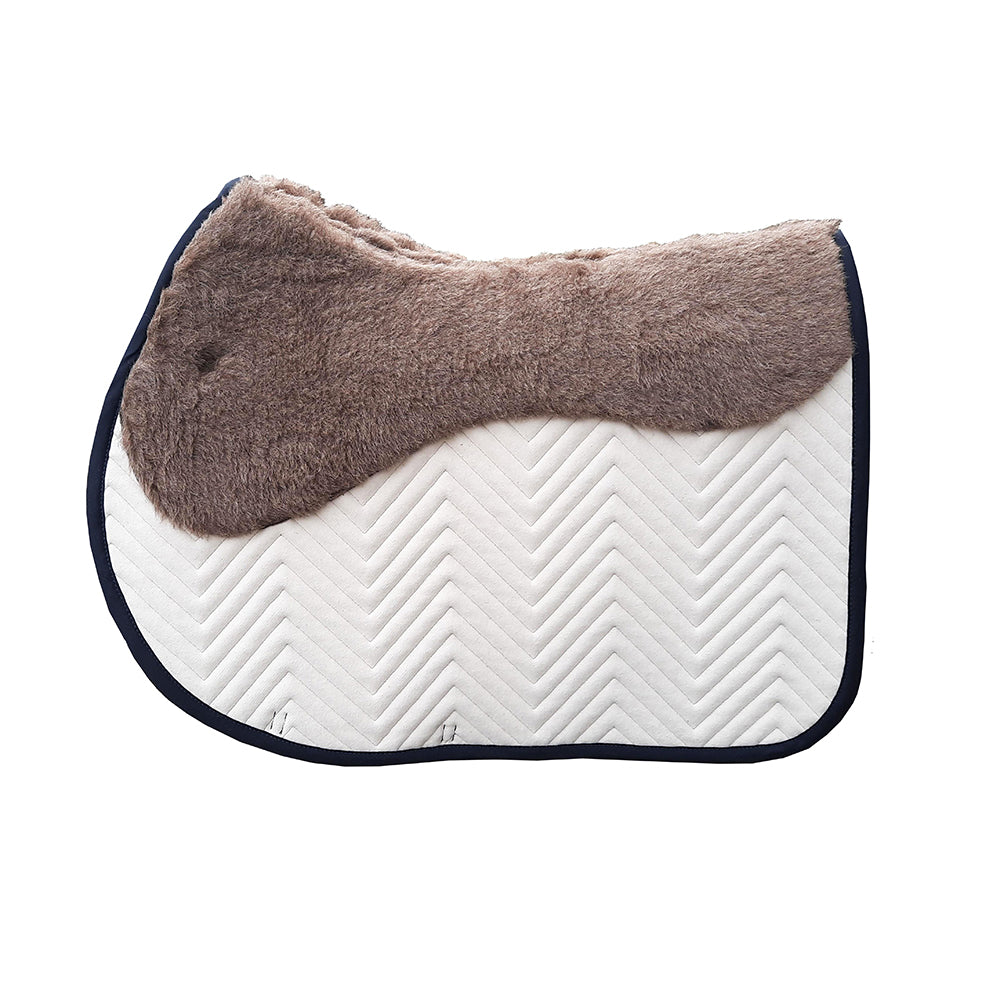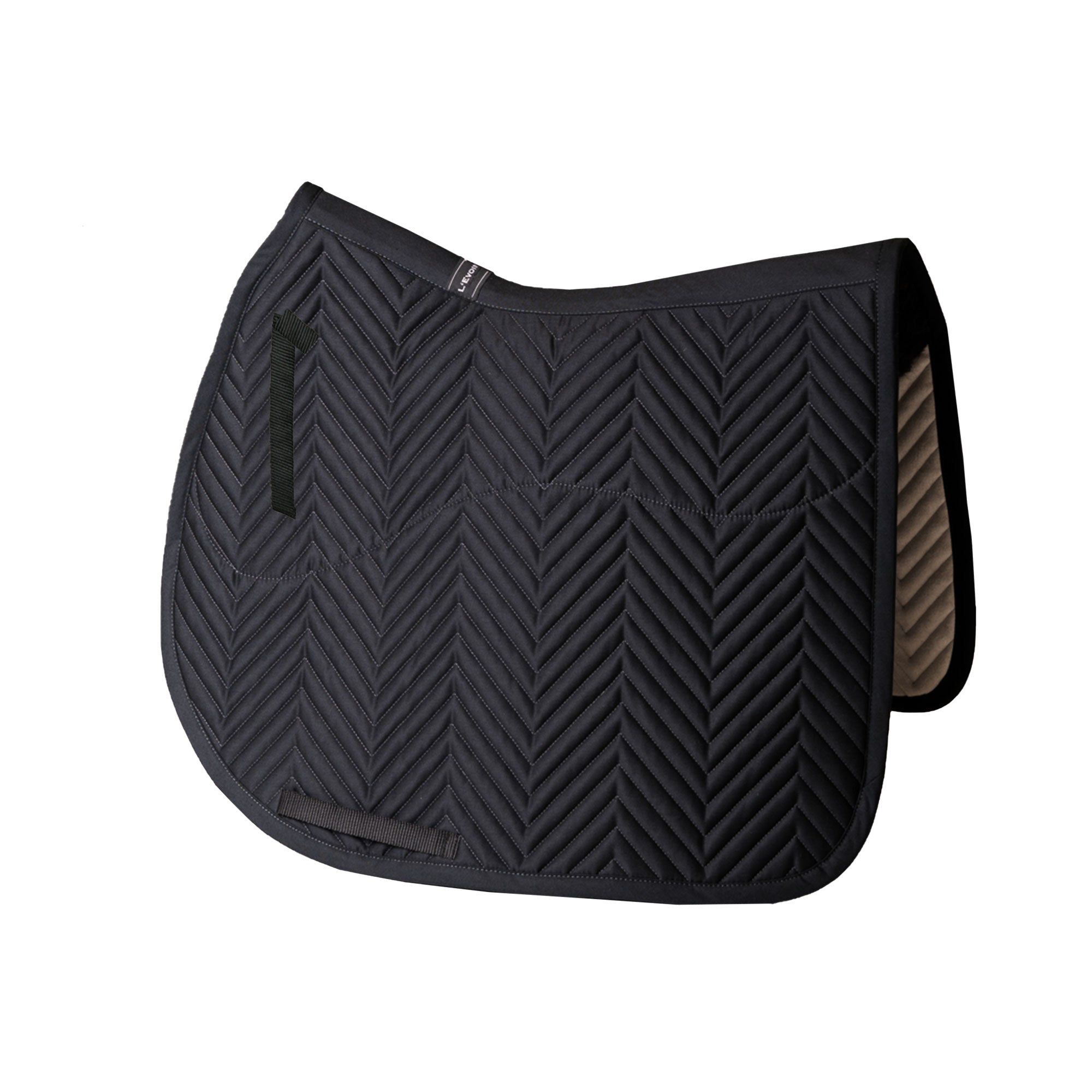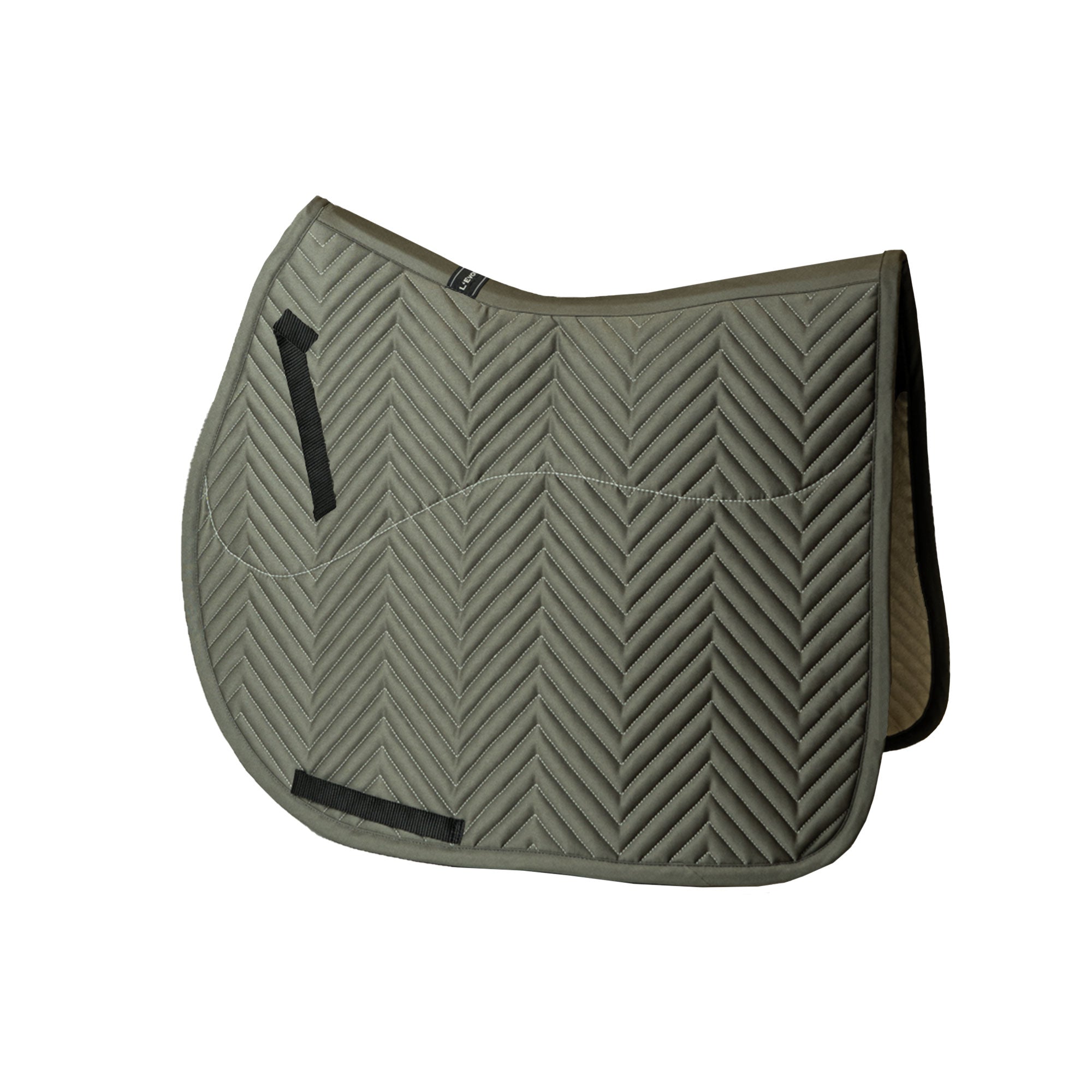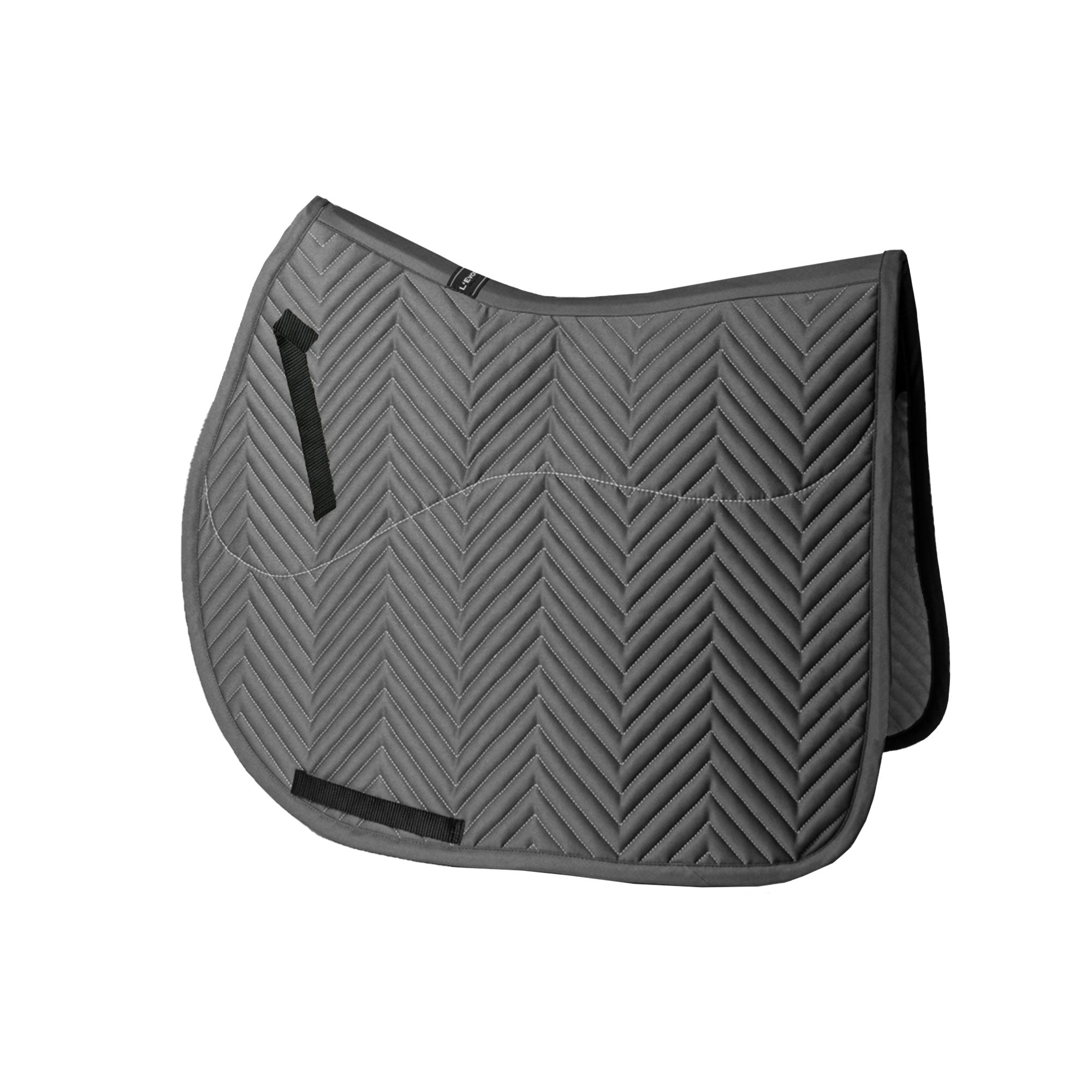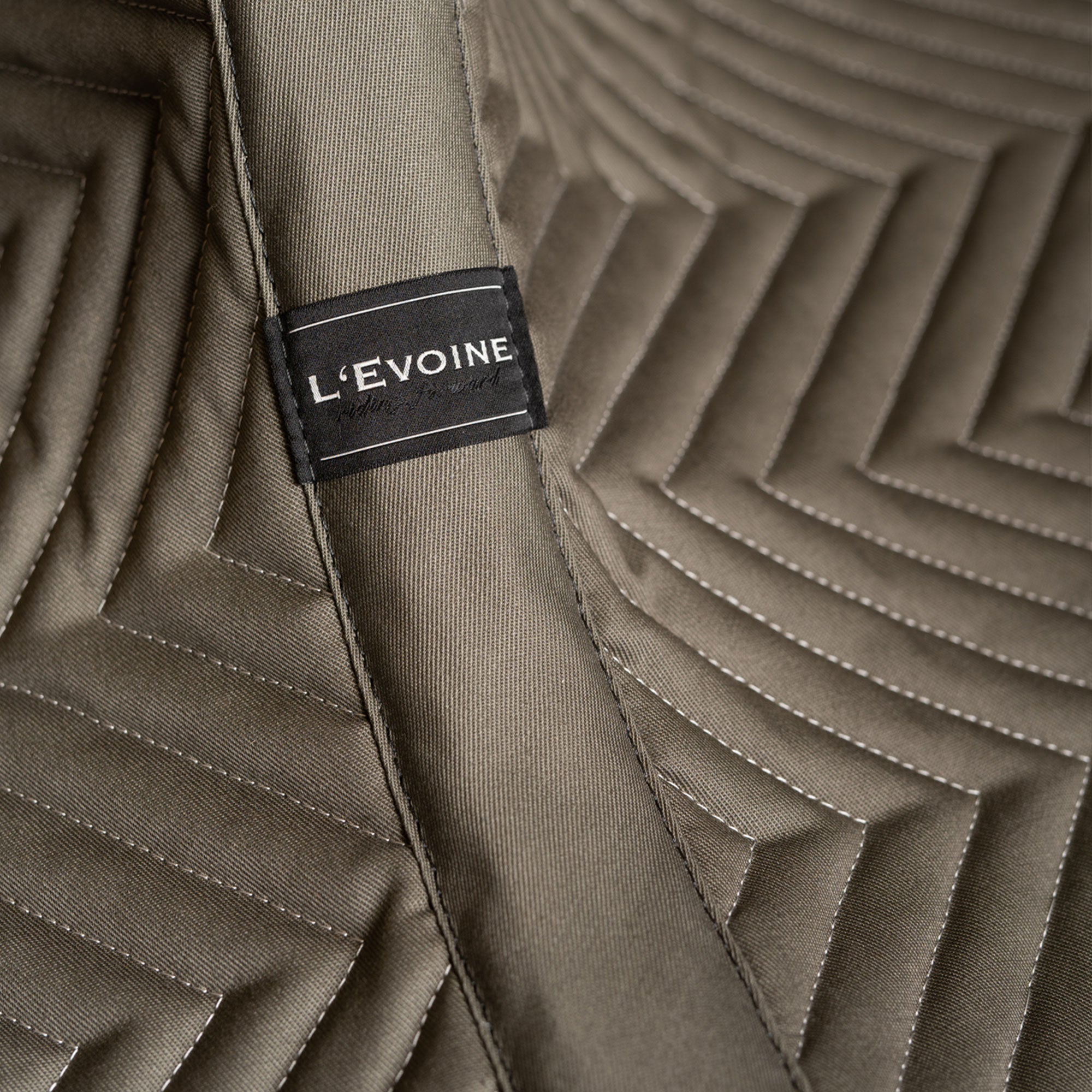 Alpaca fleece jumping saddle pad
Offer
€225,00 EUR
Regular price
(/)
---
The L'Evoine jumping and eventing saddle pad with alpaca fleece offers the horse even pressure distribution and shock absorption with optimal temperature regulation. In addition to the properties of a lambskin saddle pad, the advantages of alpaca fleece are convincing:
✔️ Excellent padding : Alpaca fleece has a fine, extremely crimped structure which, when tightly woven, provides excellent padding between the saddle and the horse. Even pressure distribution and shock absorption are just as important in show jumping as a perfect fit, which prevents slipping and chafing.
✔️ Breathability : Alpaca wool in general impresses with its excellent breathability. Efficient air circulation is enabled under the saddle and the horse sweats significantly less, even during intensive training. Inflamed sebaceous glands have been proven to disappear with continuous use of alpaca fleece.
✔️ Temperature regulation : Alpaca wool warms in cold temperatures, so that the back muscles are pleasantly warmed up before training when walking. When it's over 30 degrees in summer, the fleece regulates the temperature balance so that heat builds up and air can circulate. A cooling effect is created. The saddle pad is the perfect companion every year.
✔️ Softness and fit : Alpaca wool is extremely fine and soft and, unlike sheep's wool, anti-allergic. Unlike lambskin, the L'Evoine alpaca fleece does not use leather hide (the wool is woven), so the saddle pad is significantly less bulky than a conventional lambskin saddle pad. The ideally perfectly fitted saddle will continue to rest optimally on the horse's back despite the Alpka fleece saddle pad or pad.
✔️ Durability : The L'Evoine alpaca fleece saddle pad is anti-bacterial, which is why it doesn't need to be washed too often. The robust cotton on the top and the sturdy cotton fleece filling support longevity.
Outer material: 100% cotton, filling: 100% cotton fleece, Base material: 100% alpaca wool
100% Made in Germany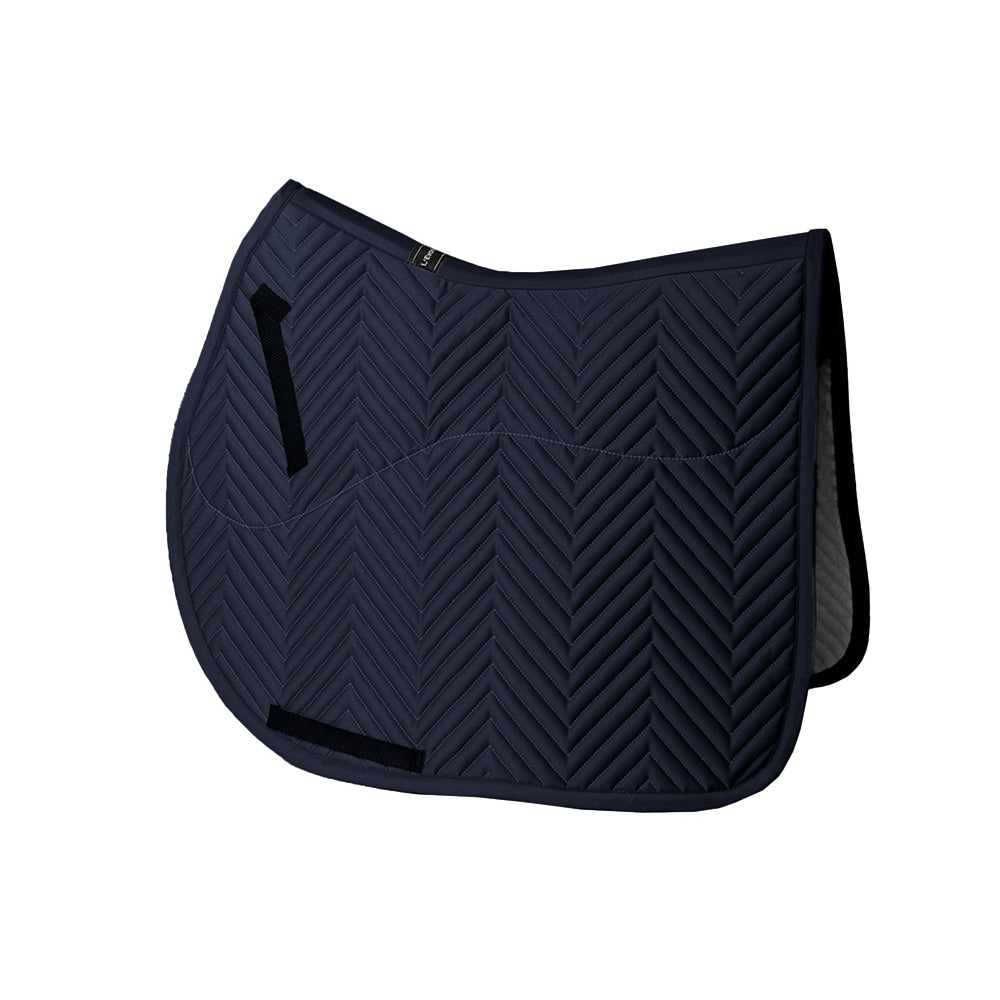 Alpaca fleece jumping saddle pad
Offer
€225,00 EUR
Regular price
select options