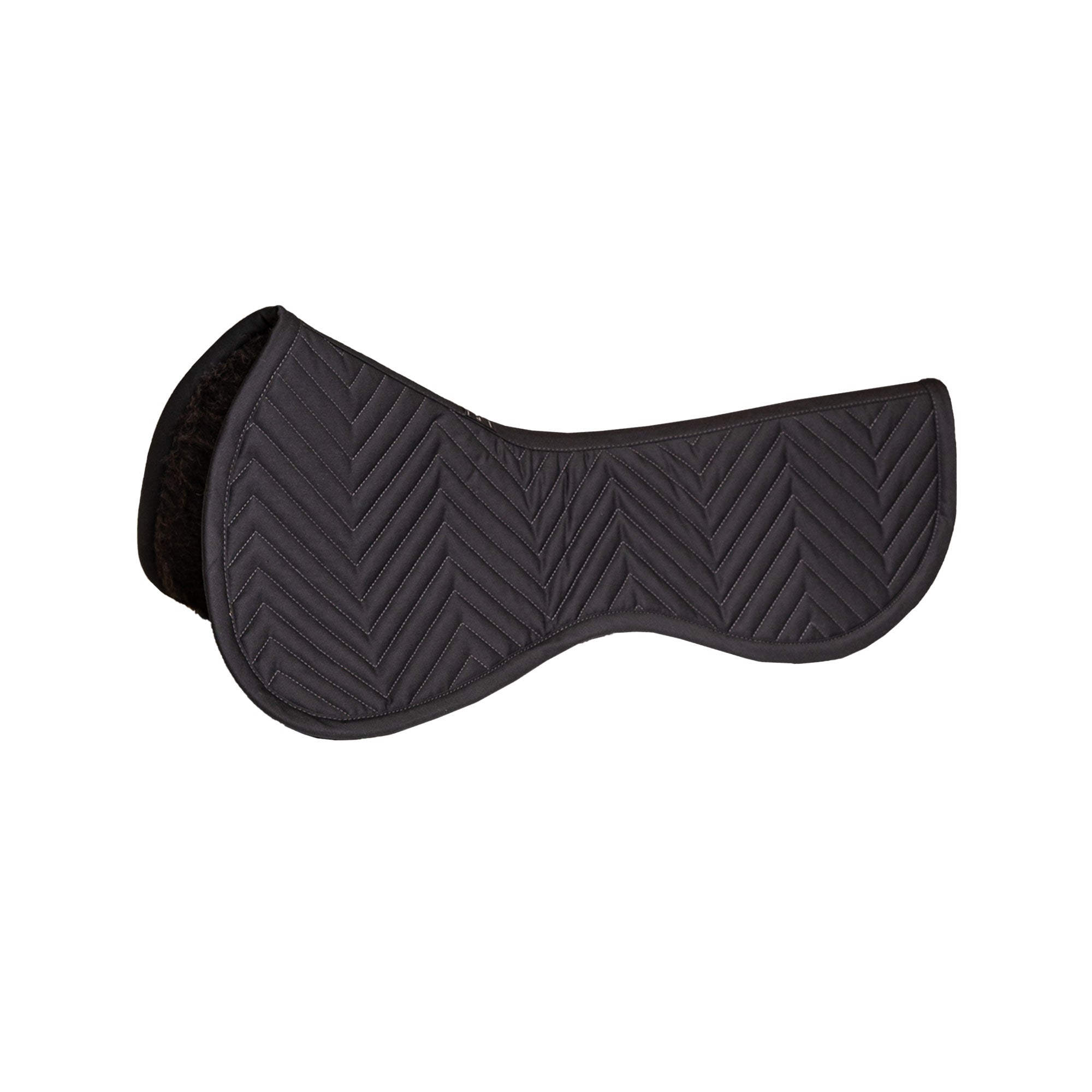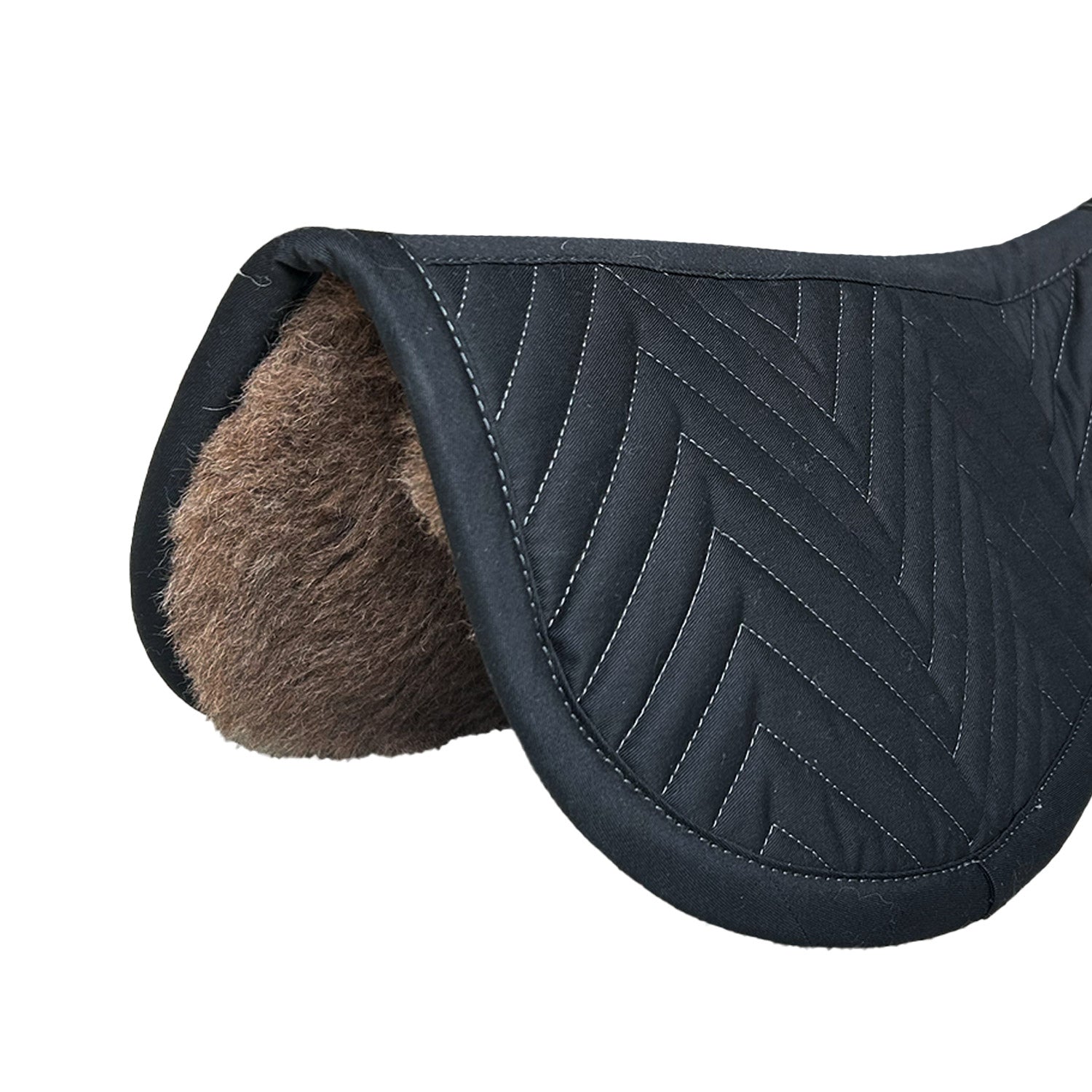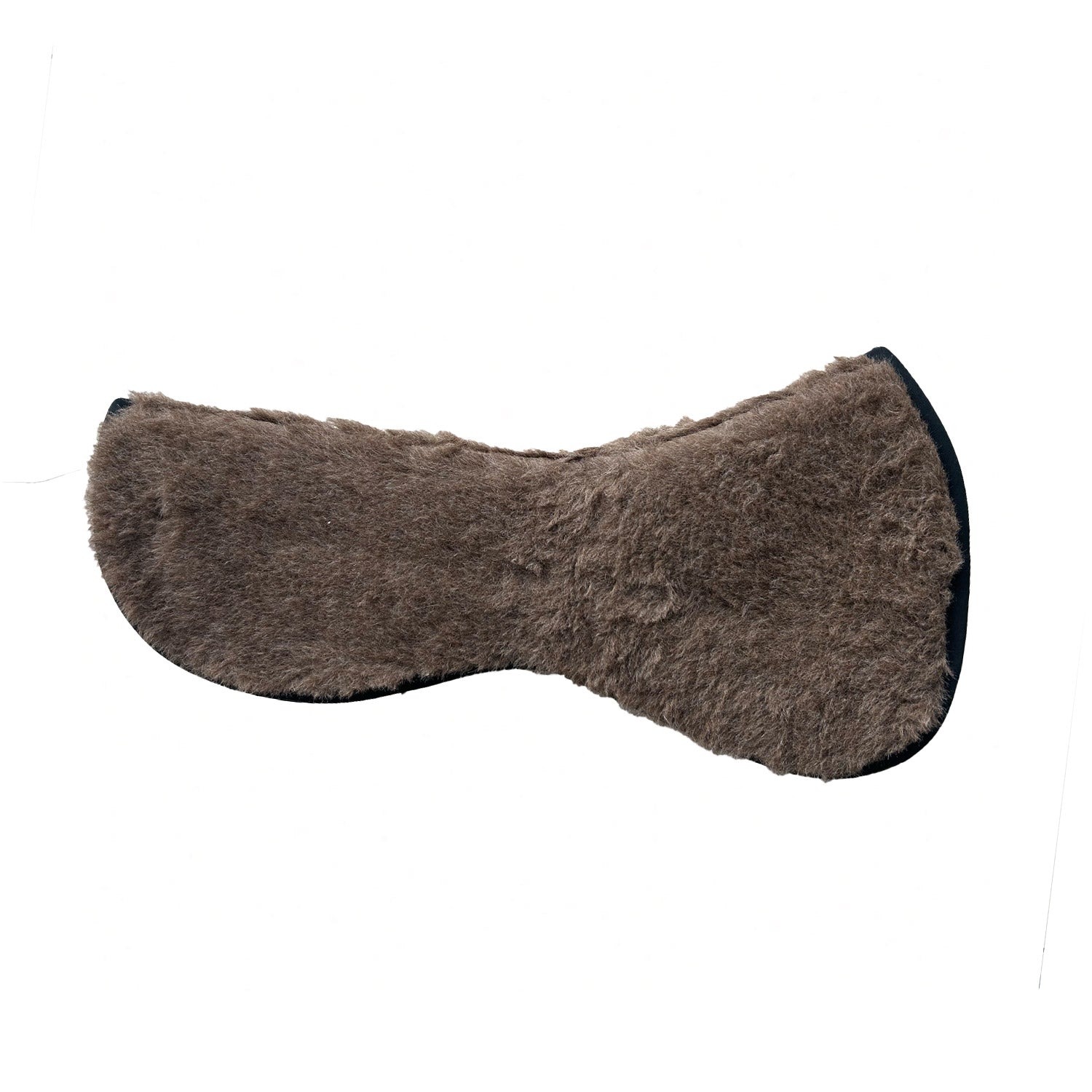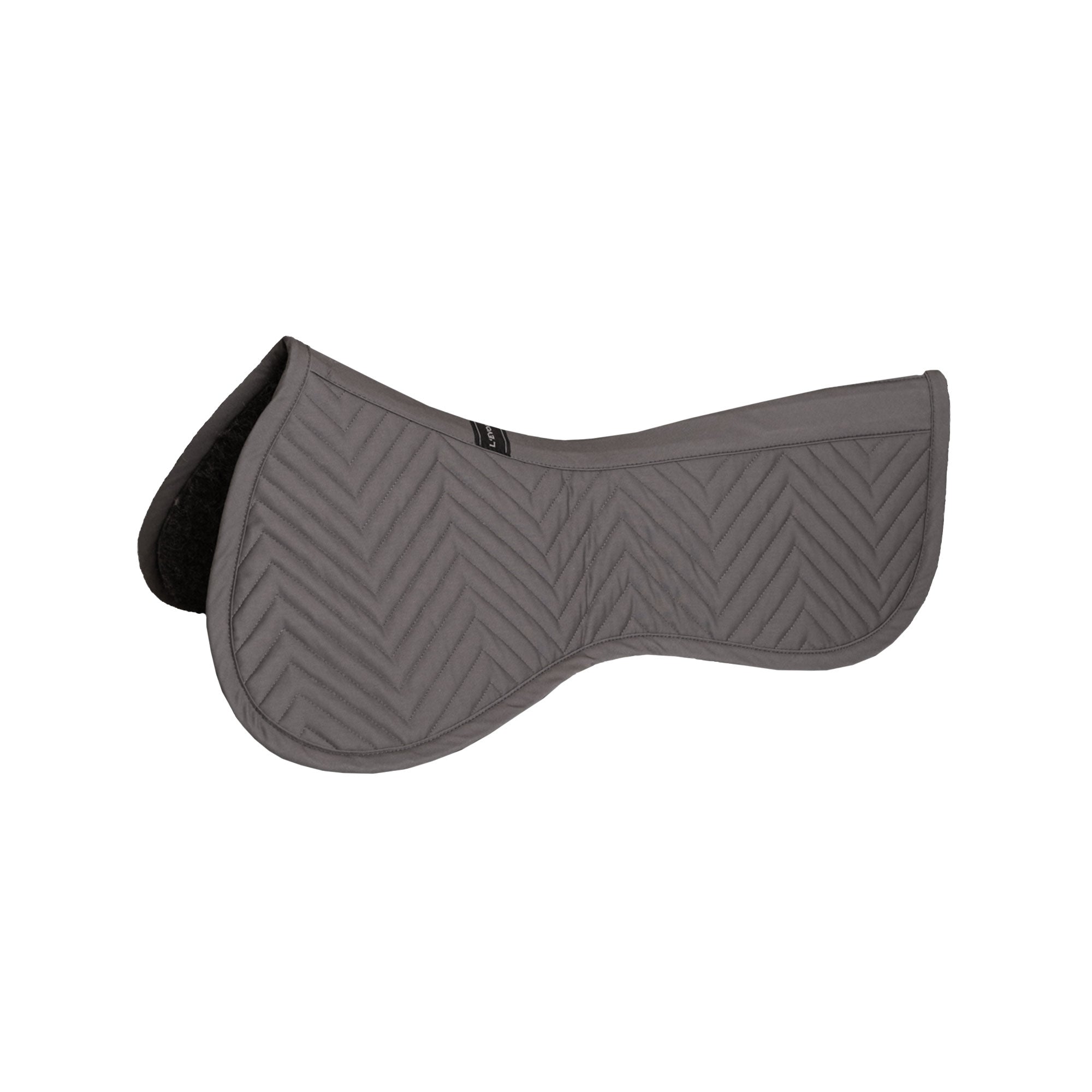 Alpaca fleece saddle pad
Offer
€195,00 EUR
Regular price
(/)
---
The ergonomic saddle pad from L'Evoine impresses with similar medical properties to the well-known lambskin saddle pads or lambskin pads, but is considered an animal-friendly alternative and adds some useful advantages to lambskin:
✔️ anti-static and anti-allergic: Unlike sheep's wool, alpaca wool does not contain lanolin = wool fat, to which horses can react allergically
✔️ Inflamed sebaceous glands have been proven to recede
✔️ Shock-absorbing + pressure-distributing function thanks to extremely dense, crimped wool
✔️ Rider sits close to the horse's movement and can provide fine weight aids
✔️ Animal-friendly resource: Alpacas are sheared twice a year
Alpaca wool is finer than sheep's wool and is only a third of the weight because its wool fibers have microscopic cavities inside. They can absorb up to 50% of their own weight in moisture without feeling wet. Woven into the fleece as a base for the saddle pad or saddle pad, these fine and shock-absorbing fibers lie directly on the horse's back and thus absorb sweat highly effectively. The alpaca saddle pads and saddle pads therefore act as true air conditioning, especially in hot temperatures, instead of additionally warming the animal. They effectively transport sweat to the outside and are proven to keep the saddle layer dry even under high loads.
The shock absorption of the fluffy alpaca fleece comes from the extremely fine, curly structure of the alpaca wool. Woven to a certain density, the alpaca fleece acts like a light air cushion, which softens shocks and, above all , demonstrably distributes the pressure evenly . Alpaca fleece has a significantly lower height than lambskin and cannot be used to compensate for height in the saddle position, but rather as a fine pressure pad with particularly skin-friendly properties . The alpaca fleece saddle pad must lie directly on the horse's back in order to develop its properties and cannot be seen under the dressage or jumping saddle pad. Therefore, L'Evoine only offers the dressage saddle pads in black and the jumping saddle pads only in gray as standard.
Why is the L'Evoine Alpaca saddle pad particularly animal-friendly?
Unlike lambskin saddle pads and lambskin saddle pads, alpacas are shorn. Their wool is woven into an elastic fleece and no skin (leather) has to be processed.
The L'Evoine alpaca saddle pad and the alpaca fleece pad are therefore thinner and are ideal for horses with a sensitive saddle position or problems with sebaceous glands . An optimally adjusted saddle still fits perfectly and does not become too tight. All saddle pads and saddle pads are particularly ergonomically shaped and have an extra high cut withers . Since they do not have to be chambered again, they lie optimally on the horse's back and do not slip even without stripping.
Upper material: 100% cotton Lower material: 100% alpaca fleece

Made in Germany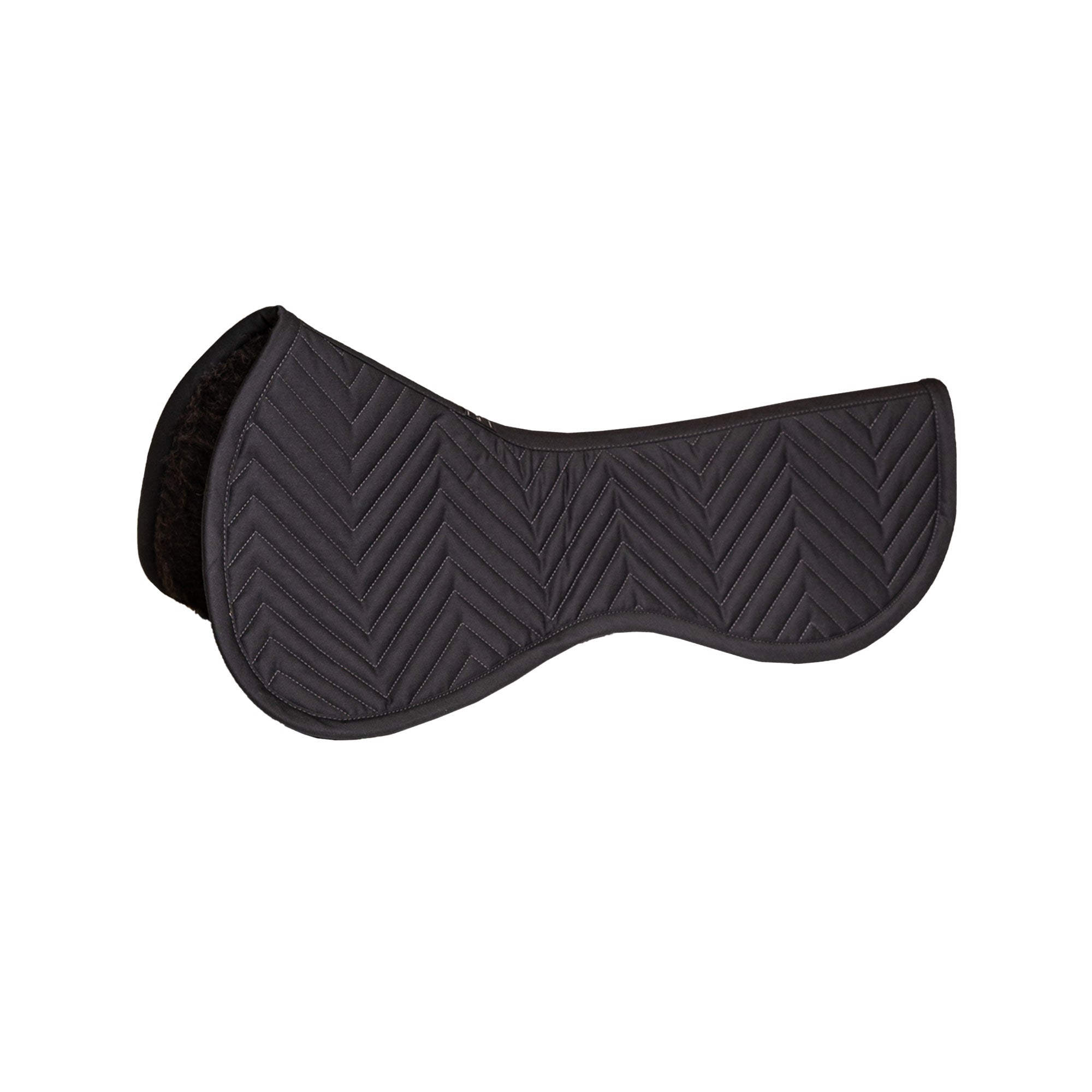 Alpaca fleece saddle pad
Offer
€195,00 EUR
Regular price
select options